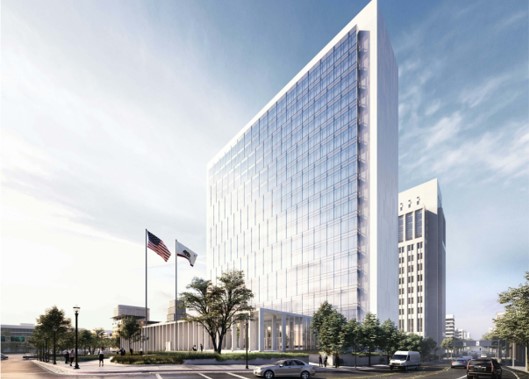 The Sacramento Courthouse project is the site development and construction of the 566,895-square-foot, 18-story building. This includes a mechanical penthouse and interior improvements, as well as mechanical, electrical, telecommunications, audio/visual, and security systems.
PROJECT VALUE: $480 million
LOCATION: Sacramento, CA
GC: Conti Corporation
SCOPE: Electrical BIM Modeling development (LOD 350), Coordination for clash detection/resolution, and Production of Shop Drawings; Production of Point Layout Drawings for Total station services; Creation of electrical details (redlines) on Bluebeam, including conduit routing, junction box-sizing, etc.
Are you looking for assistance with a project like this? Visit our website or schedule a call for more information.